Welcome, high school hackers. You've found your place.
Hack Club is a worldwide community of young hackers and high school coding clubs. We make together, learn together, organize hackathons together. This is your home.
Join the community
Start your club
Join an incredible global community of hackers.
Hack Club gives you a community of thousands of other young makers to talk to. We're artists, writers, engineers, tinkerers, filmmakers, volunteers. We make things. We help one another.
Have a coding question? Looking for feedback on your project? Trying to start a local meetup? You'll find some phenomenal people to talk to in our Slack community (online groupchat, Discord-style) with 3,000+ members around the world, active at all hours.
Sign me up
Join forces with the best hackers.
Making projects on your own can be isolating—we've been there. In the Slack community, you'll find friends, supporters, and collaborators for your work.
Meet some truly incredible people.
You're going to meet super talented people, who organize hackathons, start coding clubs, build apps, lead camps, classes, and more.
Grow as a programmer & human with our resources.
We offer dozens of free, open-source coding tutorials. We write articles about running coding clubs and student events. We run seasonal Challenges, coding competitions around a theme with cash prizes. We're deeply committed to improving the high school hacking community, & are constantly building services to help.
Learn as you build at hackathons & events.
We maintain an open source, up-to-date list of all the high school hackathons happening soon. Check out all those events! (& totally go to one.)
Running an event?
We can help.
Organizing a hackathon is tough. Luckily, Hack Club Bank offers best-in-class fiscal sponsorship & support for high school events.
Start a coding club at your high school, or bring yours.
Beyond our community, Hack Club is a nonprofit collective of coding clubs led by high schoolers everywhere. If you've already got a coding club, you're welcome to join our network! If you're interested in starting your own, we'll help you out every step of the way.
Start your club
Before I started Hack Club in sophomore year, I didn't believe in myself. I didn't think I could do big things.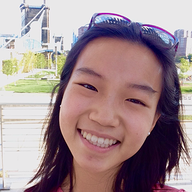 Megan Cui
, Cincinnati, OH
(@megan on Slack)